Productions toward mortality

In a time of spiritual loss, rational system underpins our understanding of the modern world. We produce, act, move toward a result oriented, toward a specific goal. What would be the purpose if the object's only function becomes the gesture itself ? To process an emotion, rather than a material profit.

Intervening in the ceramic field, Productions toward mortality is an embodiment production system for an emotional purpose, to process the feeling of fear of death. As negotiation with death can not appeal functional answers, the project proposes a material exploration starting from a rational approach: the act of recycling clay.
It explores a design methodology based on the process of a negative emotion implemented in a rational system. Moreover, the project uses the vocabulary of a production system in a performative installation in which an audience and an operator have to experience a cycle of clay. By applying a gesture molded from the funeral field with the help of an ergo motor methodology, the installation allows a production from the focus of the body.
The final outcome is a secular response to prevent the death phenomena in an institutional framework. By processing clay infinitely at every stage of the cycle, this project seeks design as a point of inquiry, rather than a production of an answer.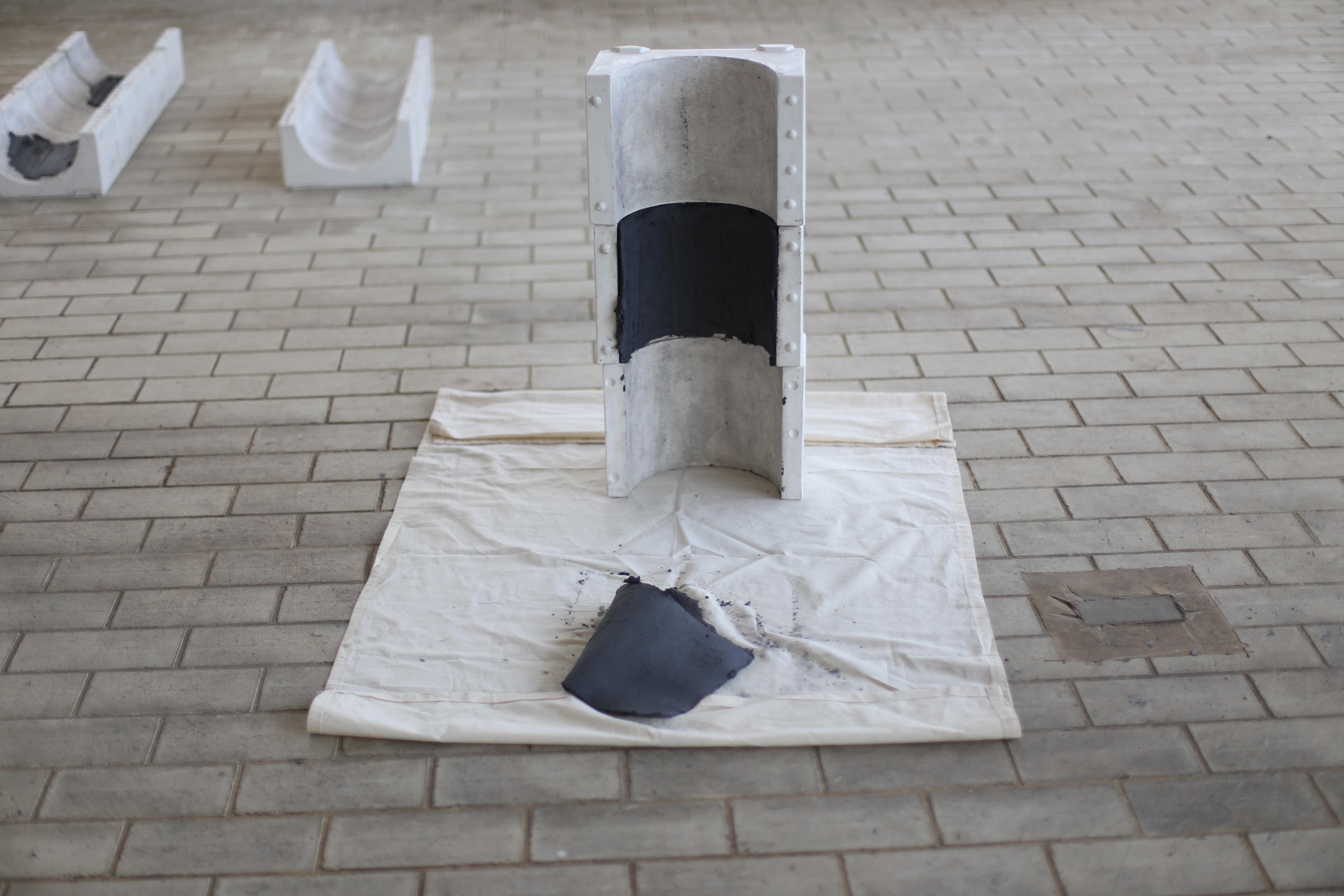 Concept and design :
Lauriane Heim

Performance and gestural analysis :
With the help of the psychomotor Bruno Bousquet
and the dancer Wildfan Roy Cuy

Developement :
at the European Ceramic Work Center

Footage video performance :
Yen-an chen

Fashion design :
Suna lee

Sound :
Bae Jon and Kirsten Spruit

Photo shoot Campina :
Nivi Lehavi
Model :
Eva Jack

Graduation project
Design Academy Eindhoven 2019
Master social design